Main Pages


Product Sections










New Products

Aviation specific training liferaft for wet dinghy drills.

Aviation specific liferafts suitable for pool training. The rafts are delivered ready to be inflated in a supervised training environment. Unless specifically asked we remove knives, flares sea anchors and packs to reduce the chance of injury. Instructors and venue by seperate arrangement and at extra cost, please call us for details.

find out more

Dacon Rescue Dummy Rental

The Dacon Rescue Dummy is specially suited for evacuation- and in water recovery drills as it handles with very similar characteristics to your Health and Safety advisor but doesn't tell you what you are doing wrong all the time.

Features Height: 190 cm Weight: approx 85 kg when filled with water. Shipping weight 22 Kg
Colour: Fluorescent yellow

find out more

AEROSAFE ECO 150N Lifejacket Eco with water activated light.

£60.00
An entry level 165 Newton lifejacket. Plastic easy close buckle at front and with a crotch strap and a light as standard.
Inlation toggle
" Easy close nylon waist buckle, simple push fit and click the buckle closed.
" Single handed opening when taking it off.
" Easy adjust waistbelt.
" Crotch strap as standard, and cannot be lost.
" 33 gram CO2 disposable gas cylinder easily replaced after use.
" Cylinder protection system.
" Pull to inflate toggle tucked up above waist to prevent trapping under seat belt.
" Pre curved neck, follows contour of shoulder.
" Softer form hugging design.

find out more

PILOT 4-6 person liferaft cw self erecting canopy.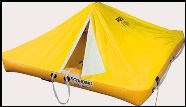 UK made liferaft for 4-6 persons weight 12 Kgs Features stabilizing pockets, sea anchor, water activated light on canopy, 3 red hand flares and anti seasickness tablets. Annual rental includes annual servicing costs.Delivery and collection (UK Mainland only). Uncheck box if collecting. Offshore islands please call 01268 534427 for delivery options.
find out more

PLB 406 Mhz Personal Locator Beacon with GPS

Personal Locator Beacon 406 Mhz, COSPAS SARSAT compatible models. All fitted with GPS. Wherever you find yourself in a life threatening situation simply activate the PLB and it will transmit a signal via the rescue satellite network giving your position. Also transmits on 121.5 Mhz whic SAR Units can home on to.
find out more

Best Sellers

AEROSAFE 170N Life Jacket ALSO AVAILABLE FOR HIRE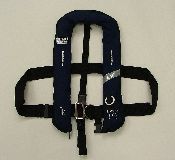 £81.19
The ever popular AEROSAFE lifejacket. NOW with a 5 year guarantee.
find out more

AEROSAFE 170N Life Jacket with SPRAYHOOD built in.ALSO AVAILABLE FOR HIRE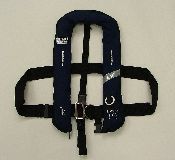 £105.22
The ever popular AEROSAFE lifejacket. NOW with a 5 year guarantee.
find out more

Plastimo Boat Inflation valve Part Number 24818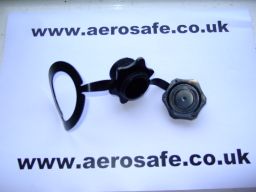 £11.95
Fitted to older Plastimo dinghies and some inflatable toys. Thread diameter 32.75 mm depth 20 mm.
find out more

Sealflex Sealant for inside inflatable boats 500ml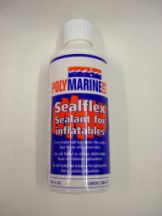 £19.20
Sealflex Liquid can be pored inside porous inflatable boats to recoat the inside of the buoyancy chamber. Cures to leave a flexible air tight membrane inside your boat. 500 ml should coat the inside of an 8-9 foot inflatable.Can be used on Hypalon or PVC boats.
find out more